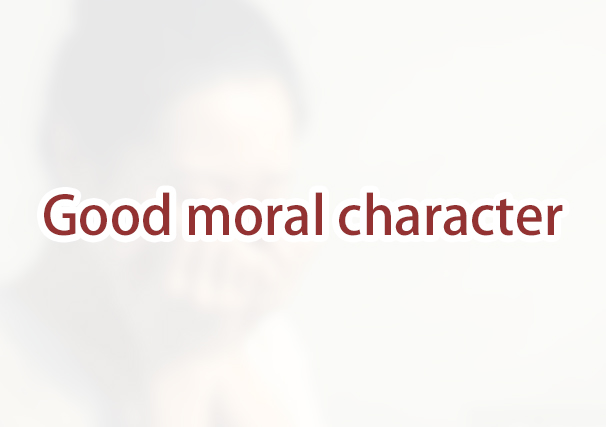 Question: I was once arrested for driving without a license. I paid a fine and the case was dismissed. Would I be disqualified from applying for VAWA because of this previous arrest? Can I still prove that I am a person of good moral character?
Answer: Yes, you can still prove that you are a person of good moral character. USCIS evaluates each petition on a case-by-case basis and may consider any conduct, behavior, acts, or convictions. Whether a VAWA petitioner is a person of good moral character is a discretionary determination made by USCIS.
What if my arrest occurred 10 or more years ago?
Although the evidentiary requirements for good moral character focus on the 3-year period preceding the filing of the self-petition, the eligibility requirements do not specify a time period during which applicants must demonstrate their good moral character.
Even after filing your petition, you are required to maintain good moral character through the time of final adjudication of both the VAWA petition and the adjustment of status application. If USCIS has reason to believe you lack good moral character, USCIS may review and request any evidence of or a lack of good moral character for any time period before or after the filing of your application.
VAWA applicants who have been arrested, charged, or otherwise have a criminal record should provide the following additional evidence, if available:
Copies of arrest report(s);
Certified copies of court documents showing final disposition of any charge(s); and
Relevant excerpts of law for the jurisdiction where the act took place listing the maximum possible penalty for each charge.
If the results of USCIS's criminal record checks reveal that the applicant is not a person of good moral character, USCIS will deny the application.
What evidence can I provide to show that I am a person of good moral character?
Primary evidence of good moral character is:
Your affidavit, which should contain detailed statements regarding your conduct and behavior establishing your good moral character;
A local police clearance or a state-issued criminal background check from each locality or state in the United States in which the self-petitioner has resided for 6 or more months during the 3-year period immediately preceding the filing of the self-petition; and
Affidavits from responsible persons who can knowledgeably attest to the self-petitioner's good moral character. Affidavits should generally contain the affiant's full name, address, telephone number, date and place of birth, relationship to the parties, if any, and details concerning how the affiant acquired knowledge of the self-petitioner's good moral character.
If police clearances, criminal background checks, or similar reports are not available for some or all locations, you should submit a detailed statement explaining the reasons you could not obtain the clearances and why the lack of a police clearance does not adversely reflect upon your good moral character.
USCIS officers may not deny VAWA applications for a failure to submit criminal background checks or police clearances if you have submitted an affidavit attesting that you have never been arrested.
ImmiFree.Law is The Harrison Law Firm P.C.'s online platform to make the family immigration and naturalization process more efficient, accurate, and affordable. Baya Harrison, Esq. is an attorney licensed in New York, Florida, and California. Attorney Harrison has helped numerous individuals and families navigate the U.S. immigration process, specifically family-based petitions and naturalization.