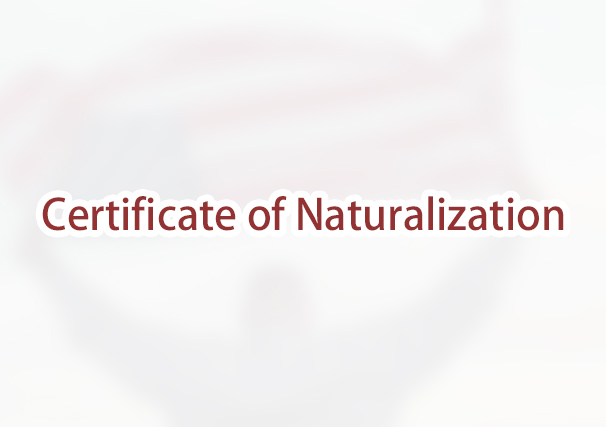 Question: After graduating from college, I moved out of my parent's house and moved to a different state with better employment opportunities. During the move, I lost my original certificate of naturalization. I have a very good job offer, but my employer needs me to prove my immigration status. I do not have my certificate of naturalization or a U.S. passport. How do I apply to replace my certificate of naturalization?
Answer: If you do not have a U.S. passport or certificate of naturalization, you will have to submit Form N-565 to apply to replace your certificate of naturalization. In the meantime, if you have a copy of your original certificate, you can provide that to your new employer along with proof of filing Form N-565 or receipt notice so they know that the request for a replacement is in process.
What documents are required to apply to replace my certificate of naturalization?
To apply to replace your certificate of naturalization, you must provide the following documents:
Two passport-style photographs;
Your original certificate if you're filing to replace it due to a legal name or gender change or date of birth. Evidence of these changes must also be included;
A copy of your certificate if you lost the original, it was stolen or destroyed; and
A police report or sworn statement explaining how the certificate was lost or stolen.
Can I change my name on my certificate of naturalization?
There are only two ways that USCIS can issue your certificate of naturalization under a new name:
Present proof that you have already changed your name according to the legal requirements that apply to persons living in your state, such as a marriage certificate, divorce decree, or court order.
If your oath of allegiance at a naturalization ceremony is held in court, you may ask the court to change your name. If the court grants the request, your new name will appear on your certificate of naturalization.
Please note that USCIS cannot make any changes to an incorrect date of birth on a certificate of naturalization if you reported an incorrect date on your application for naturalization.
If I am replacing my certificate, will I need to take new biometrics or have an interview again?
USCIS has discretion on whether or not to schedule you to get biometrics done or to appear for another interview, even if these were completed previously when you applied for naturalization.
ImmiFree.Law is The Harrison Law Firm P.C.'s online platform to make the family immigration and naturalization process more efficient, accurate, and affordable. Baya Harrison, Esq. is an attorney licensed in New York, Florida, and California. Attorney Harrison has helped numerous individuals and families navigate the U.S. immigration process, specifically family-based petitions and naturalization.