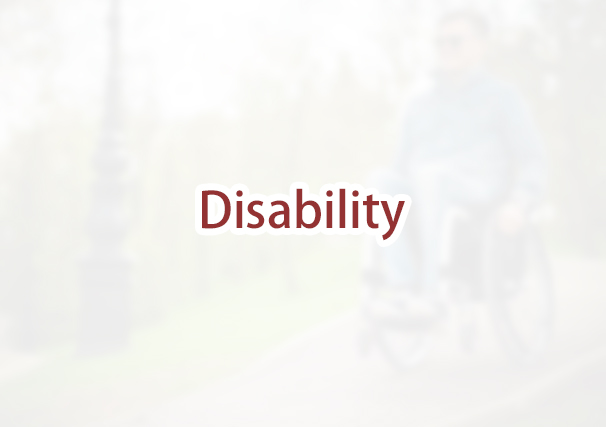 Question: I am a green card holder. I would like to apply for naturalization and become a U.S. citizen. I am not paralyzed, but I do occasionally need to use a wheelchair, and my vision has gotten worse since I turned 60 years old. Do these qualify as disabilities for purposes of naturalization? Or am I still required to take both the English and civics tests?
Answer: If you can satisfy the English and civics requirements for naturalization with reasonable accommodations, then yes, you still have to take both tests. USCIS will make every effort to make reasonable accommodations for applicants with disabilities.
For instance, the following examples show how USCIS accommodates based on each specific circumstance:
If you use a wheelchair, USCIS will make sure you can be fingerprinted, photographed, interviewed and sworn in at a location where a wheelchair can be used.
If you have a hearing disability, USCIS will arrange for an American sign language interpreter to be present.
If you have low vision, USCIS will provide a large print version of the reading test.
If you use a service animal such as a guide dog, your service animal may come with you to your interview and oath ceremony.
What if my disability is more serious and there is not any sort of accommodation available?
If you have a physical or developmental disability or a mental impairment so severe that you cannot acquire the required knowledge of English and civics, you may be eligible for an exemption of those requirements. You will need to file Form N-648, Medical Certification for Disability Exceptions with your application for naturalization.
This form is intended for applicants who seek an exception to the English and/or civics requirements due to a physical or developmental disability or mental impairment that has lasted or is expected to last 12 months or more.
What if I do not speak English; do I still have to take the English test?
If an applicant does not speak English and meets one of the following criteria, then they are exempt from taking the English test or may be eligible to take the same test in their own language:
The applicant is 55 years old and has been a permanent residence for at least 15 years;
The applicant is 50 years old and has been a permanent resident for at least 20 years; or
The applicant has a permanent physical or mental impairment that makes the person unable to fulfill these requirements.
What if I cannot go to my scheduled interview?
It is very important to not miss your interview. You should write to the office where your interview is to be conducted as soon as possible and ask to reschedule your interview date. It might be several months before a new appointment is scheduled. Try to make all attempts to attend your original interview date to avoid further delays in the processing of your application.
ImmiFree.Law is The Harrison Law Firm P.C.'s online platform to make the family immigration and naturalization process more efficient, accurate, and affordable. Baya Harrison, Esq. is an attorney licensed in New York, Florida, and California. Attorney Harrison has helped numerous individuals and families navigate the U.S. immigration process, specifically family-based petitions and naturalization.