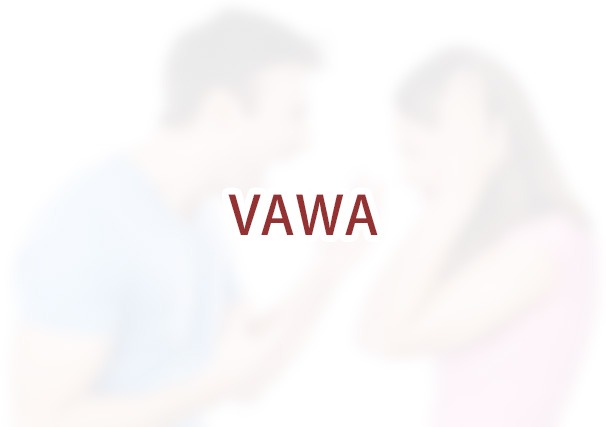 Question: I received a two-year conditional green card through marriage to a U.S. citizen. About a year after I received my two-year green card, my husband became abusive and locked me out of our house. He threatened to cancel my green card. Can I apply for my 10-year permanent green card without my husband? Does my husband need to sign my application for a 10-year green card?
Answer: If you were granted a two-year conditional green card through marriage to a U.S. citizen or lawful permanent resident, you must file a petition to remove conditions on residence before your green card expires. Normally, both you and your spouse are required to sign the application form. However, if you are in an abusive relationship, you can file the petition for your 10-year green card without your spouse's knowledge or consent. Your spouse does not have to sign the application.
Sometimes, abusers use their spouse's immigration status to threaten and control the spouse. Abusers might threaten to cancel the spouse's green card application, or threaten to write a letter to USCIS saying the spouse entered into a fake "green card marriage."
To protect victims in these types of circumstances, the U.S. Congress passed the Violence Against Women Act (VAWA). This law allows noncitizens who are the subject of battery or extreme cruelty to apply to remove the conditions on their two-year conditional green card without the abuser's participation. USCIS will not notify the abuser about the application, and the abuser will not be required to participate in the application process. This allows victims to seek safety and independence from their abusers.
Do I qualify to apply to remove conditions on my two-year green card as the victim of abuse?
You are eligible to remove conditions on your two-year conditional green card by yourself if you can meet the following eligibility requirements:
You have a qualifying relationship as the spouse or former spouse of an abusive U.S. citizen or lawful permanent resident.
You can demonstrate that you entered into the marriage in good faith and not for the purpose of evading immigration laws or gaining an immigration benefit.
You were subjected to battery or extreme cruelty by your spouse.
You are residing or have resided with your abusive spouse.
You are a person of good moral character.
If your relationship with the abuser has ended due to the severity of the abuse, or the abuser passed away, you are still eligible for a self-petition if you apply within two years. As a victim of violence, you and your children under the age of 21 can apply for a permanent 10-year green card under VAWA.
ImmiFree.Law is The Harrison Law Firm P.C.'s online platform to make the family immigration and naturalization process more efficient, accurate, and affordable. Baya Harrison, Esq. is an attorney licensed in New York, Florida, and California. Attorney Harrison has helped numerous individuals and families navigate the U.S. immigration process, specifically family-based petitions and naturalization.