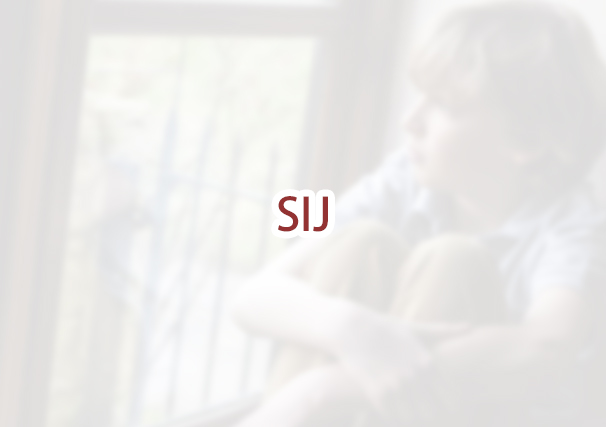 Question: I came to the United States about 10 months ago. I am currently 16 years old, and I am a full-time student. Am I eligible to apply for special immigrant juvenile status?
Answer: If you meet all eligibility requirements, then you may be eligible to apply for special immigrant juvenile (SIJ) status and adjustment of status to a permanent resident at the same time.
To qualify for SIJ status, you must meet all of the following requirements:
You must be physically present in the U.S.,
You must be less than 21 years of age,
You cannot be married, and
You must be declared dependent upon the juvenile court.
Specifically, the court order must state the following:
You cannot be reunified with one or both of your parents because of abuse, abandonment, or neglect;
It is not in your best interests to return to the country of nationality or last habitual residence of you or your parents; and
You are dependent on the court, or in the custody of a state agency or department or an individual or entity appointed by the court.
What documents do I need to apply for SIJ status?
To apply for special immigrant juvenile status, you will need a copy of your birth certificate, with the English translation, and the official court order establishing your eligibility for SIJ status. The evidence required for adjustment of status based on SIJ is not overwhelming. However, going through the court process prior to applying can be. Therefore, it is highly recommended that you seek instruction and advice from a professional licensed and experienced immigration Attorney before beginning the process.
I do not have my birth certificate. How can I prove my age?
USCIS can consider the following documents instead of a birth certificate:
Baptismal certificate;
School, hospital or immunization records; and
Sworn affidavits by persons who have personal knowledge of your birth, where it took place, the date, the time and any other detail on how these persons acquired knowledge of your birth.
ImmiFree.Law is The Harrison Law Firm P.C.'s online platform to make the family immigration and naturalization process more efficient, accurate, and affordable. Baya Harrison, Esq. is an attorney licensed in New York, Florida, and California. Attorney Harrison has helped numerous individuals and families navigate the U.S. immigration process, specifically family-based petitions and naturalization.