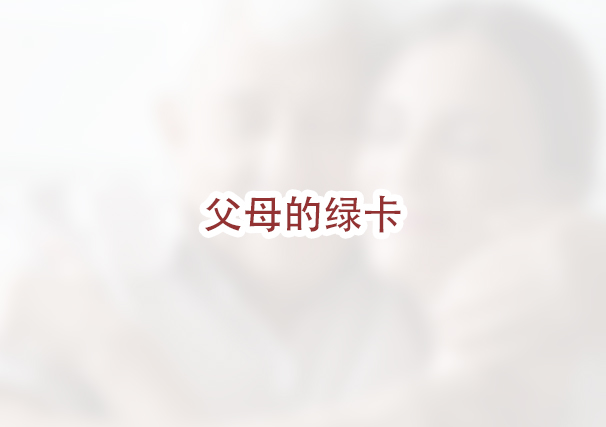 Question: I am a U.S. citizen, and I will turn 21 years old next month. My mother is currently in the U.S. on a B1/B2 visitor visa, and her six-month authorized stay will expire in two months. Can I apply for a green card for my mother so she can live here permanently? How do I apply for a green card for my mother?
Answer: As a U.S. citizen who is at least 21 years old, you may apply for a green card for your parents. If your parents entered the U.S. legally with a visa, they may be eligible to apply for a green card through adjustment of status inside the U.S. Applying for adjustment of status for your parents in the U.S. requires several steps.
1. Submit the required forms and documents to USCIS
The first step is to prepare all the required forms and documents and file them with USCIS. You will need to provide proof that you are a U.S. citizen, for example a U.S. birth certificate, a certificate of naturalization, or a valid U.S. passport. You will also need to provide your most recent tax return and proof of your income for the current year. You need to provide your birth certificate to prove your relationship to your parents.
Your parents will need to provide copies of their birth certificates, their passports, and the visas they used to enter the U.S. Your parents will need to provide a medical report from a doctor. They can do this at this stage or at the end of the application process. If you are applying for your father, you will need to prove that your parents were married to each other at the time you were born.
2. Biometrics appointment
After you file all the required forms and documents with USCIS, USCIS will arrange for your parents to provide fingerprints. This is not an interview. The U.S. citizen does not need to attend. Only your parents need to attend. If USCIS already has your parents' fingerprints in its database, USCIS might instead notify you that your parents do not have to provide fingerprints.
3. Employment authorization document and advance parole
After your parents provide fingerprints, USCIS will issue them an employment authorization card (EAD). Your parents will also receive their Social Security Card. When your parents have their EAD, they will be allowed to work legally in the U.S. Your parents will also be able to obtain a driver's license and open a bank account.
Your parents should also receive an advance parole document (a travel document). If your parents receive this document, they will be allowed to leave and return to the U.S. If your parents leave the U.S. before they have received an advance parole document or a green card, they will be viewed as having forfeited their adjustment of status application.
4. Interview and green card approval
If USCIS requires an interview, your parents must attend the interview. Parents of U.S. citizens are categorized in the "General Waiver" category. This means that USCIS may decide that it is unnecessary to interview them. If USCIS waives the interview, it will mail your parents' green cards to them.
ImmiFree.Law is The Harrison Law Firm P.C.'s online platform to make the family immigration and naturalization process more efficient, accurate, and affordable. Baya Harrison, Esq. is an attorney licensed in New York, Florida, and California. Attorney Harrison has helped numerous individuals and families navigate the U.S. immigration process, specifically family-based petitions and naturalization.