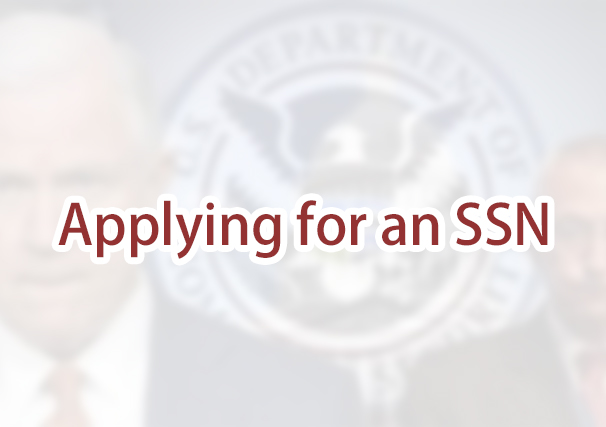 Question: I am applying for a green card through marriage to a U.S. citizen. Can I obtain a Social Security Number while applying for a green card?
Answer: Yes.The U.S. Citizenship and Immigration Services (USCIS) recently announced that applicants filing for lawful permanent resident status may now apply for a Social Security Number as part of the adjustment of status application process. In the past, green card applicants were required to apply for a Social Security number at a Social Security office. In order to accommodate this change, USCIS is revising Form I-485, Application to Register Permanent Residence or Adjust Status, to include questions necessary to allow an applicant filing for lawful permanent resident status to simultaneously apply for a Social Security number or replacement card.
Reason for the Change
In announcing the change, a spokesperson for USCIS stated that the partnership with the Social Security Administration (SSA) illustrates USCIS's commitment to operating the nation's immigration system in a more efficient manner. In addition, USCIS indicated that the change was in furtherance of a goal to eliminate unnecessary bureaucracy and optimize collaboration across government agencies. USCIS receives approximately 576,000 completed applications to adjust status annually, so this change is expected to have a significant impact on the permanent residence application process.
The Approval Process
After an applicant submits a Form I-485 and USCIS approves the application, USCIS will electronically transmit the data to SSA. Upon receiving the data from USCIS, SSA will automatically assign an original Social Security number or issue a replacement card to the applicant as appropriate. This new partnership between USCIS and SSA will not increase the filing fee for Form I-485.
Timeline
The change to Form I-485 is effective immediately, so applicants may use the updated form now to apply for lawful permanent resident status and a Social Security number or replacement card. The updated form contains an edition date of 03/29/21, which can be located at the bottom of the page on Form I-485.
ImmiFree.Law is The Harrison Law Firm P.C.'s online platform to make the family immigration and naturalization process more efficient, accurate, and affordable. Baya Harrison, Esq. is an attorney licensed in New York, Florida, and California. Attorney Harrison has helped numerous individuals and families navigate the U.S. immigration process, specifically family-based petitions and naturalization.