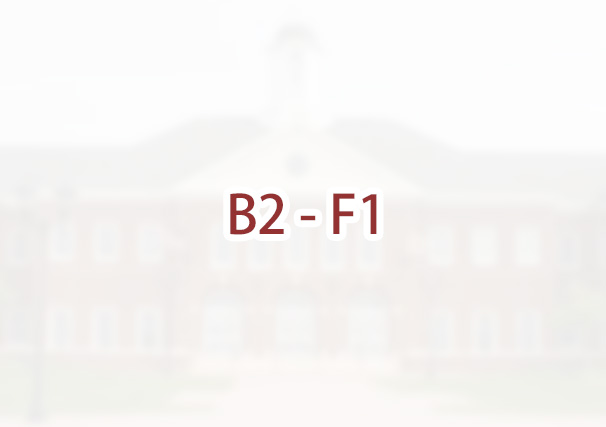 Question: I came to the U.S. on a tourist visa to visit my relatives and to go sightseeing. During my stay I found a local school that offers a program of study I'm very interested in. The school offers F1 student status. Is it possible for me to change my current B2 visitor status into an F1 student status and remain in the U.S. to attend this school?
Answer: Yes, you can apply to change your B2 status into an F1 status. However, to attend this school and change your nonimmigrant status, you must meet the following criteria before filing Form I-539, Application to Extend/Change Nonimmigrant Status:
You were lawfully admitted to the United States in a nonimmigrant status.
Your nonimmigrant status remains valid at the time of filing your application.
You have not violated the conditions of your status. For example, you cannot engage in employment, including on-campus employment, more than 30 days before the program start date as listed on your Form I-20.
You have not committed any crimes or engaged in any other actions that would make you ineligible for change of status.
To apply to change your nonimmigrant status to an F1 student, you must prepare the following documents:
Proof of funds to support your tuition and living expenses. For example, you should provide your three most recent bank statements showing you have sufficient funds to cover your tuition and living expenses. If someone else is supporting you financially, you will need proof of their current income, bank statements, and a written statement from them explaining how they support you.
Apply to and receive an acceptance letter from a U.S. Student and Exchange Visitor Program (SEVP)-certified school. School Search
Obtain Form I-20, Certificate of Eligibility for Nonimmigrant Student Status from the SEVP-certified school. The Designated School Official (DSO) should give write "change of status" in the "Issue Reason" section of the Form I-20. Form I-20, Certificate of Eligibility
Can I enroll in school while my application is pending?
No. While you are in B1/B2 status, you cannot enroll in school or attend classes. If you attend classes before USCIS approves your change of status to F1 student status, you will be in violation of your status. Individuals who have violated their nonimmigrant status by enrolling in a course of study are not eligible to extend their status or change to F-1 status. You can begin attending classes only after USCIS has approved your application to change to F1 student status.
What if my B2 visitor visa expires before a decision is made on my application to change status? Do I need to file for an extension of my current B2 visa?
Pursuant to the latest USCIS policy, you do not need to apply to extend your nonimmigrant status while your initial F1 student visa application is pending.
ImmiFree.Law is The Harrison Law Firm P.C.'s online platform to make the family immigration and naturalization process more efficient, accurate, and affordable. Baya Harrison, Esq. is an attorney licensed in New York, Florida, and California. Attorney Harrison has helped numerous individuals and families navigate the U.S. immigration process, specifically family-based petitions and naturalization.