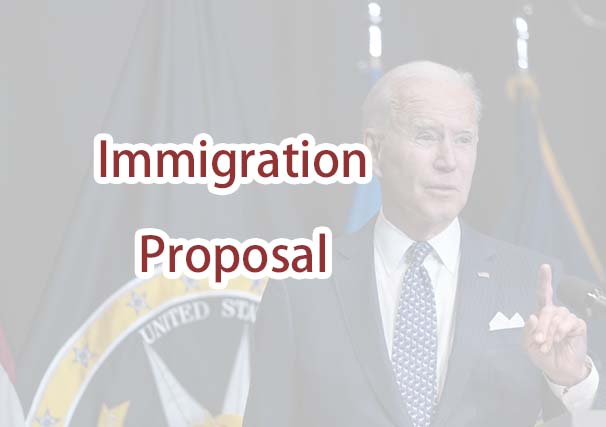 Earlier this year, the Biden Administration launched a broad effort to reform the U.S. immigration system. As part of this effort, the Biden Administration proposed legislation to create a new system to provide a pathway to citizenship, responsibly secure and manage the U.S. border, and improve the management of migration across the Hemisphere.
A recent statement by the Biden-Harris Administration outlines future steps federal agencies will or should take in the coming years to implement President Biden's immigration plan. Although some of these steps can be implemented immediately, others will require approval by Congress.
Below are some of the key steps outlined in the plan.
Implementing Orderly and Fair Processing of Asylum Applications
According to the statement, the Biden-Harris Administration will ensure fairness in the asylum and legal migration processes by:
establishing a dedicated docket to hear asylum claims,
improving the fairness and efficiency of the U.S. asylum system,
maximizing legal representation for asylum seekers, and
reducing immigration court backlogs.
Ensuring a Well-Managed, Secure, and Humane Border
The statement also addresses border security, stating that the Biden Administration will allow people to exercise the right to apply for asylum while also combating irregular migration and maintaining a well-managed, secure, and orderly border. The Biden Administration plans to achieve these goals by:
improving its use of existing enforcement resources,
facilitating secure border management,
improving the removal process for those who arrive at the border,
strengthening anti-trafficking and anti-smuggling operations, and
increasing public messaging on migration.
Strengthening Collaborative Migration Management with Regional Partners
The Biden Administration also plans to expand U.S. and multilateral efforts to address the humanitarian situation in Central America by:
reducing visa backlogs for immigrants,
providing humanitarian support to address the needs that pressure people to abandon their homes,
expanding refugee processing in Central America, and
expanding access to temporary work visas in Central America.
Implementation of the Plan
Although President Biden can implement some portions of his plan within his executive authority, more extensive reforms would require the approval of Congress. Thus, the Biden Administration has requested that Congress pass the following legislation:
The U.S. Citizenship Act, which would create a pathway to citizenship for those currently living and working in the United States; and
The Dream and Promise Act and Farm Workforce Modernization Act, which would create a pathway to citizenship for TPS recipients, Dreamers, and farmworkers.
ImmiFree.Law is The Harrison Law Firm P.C.'s online platform to make the family immigration and naturalization process more efficient, accurate, and affordable. Baya Harrison, Esq. is an attorney licensed in New York, Florida, and California. Attorney Harrison has helped numerous individuals and families navigate the U.S. immigration process, specifically family-based petitions and naturalization.